Eye care continues in lockdown
Posted: Thursday 05 November 2020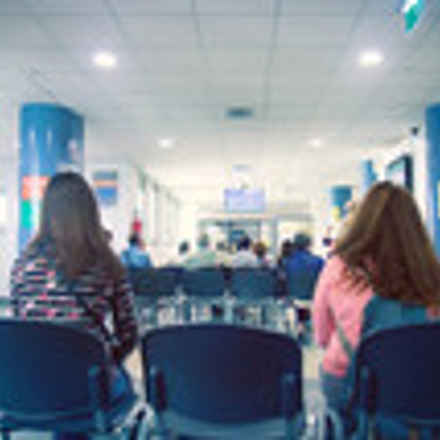 The Royal College of Ophthalmologists (RCOphth) has urged patients to continue to attend eye clinic appointments, unless told otherwise.
With England now in a new lockdown and the rest of the UK facing various restrictions, the RCOphth is encouraging everyone to keep their appointments, and prioritise their eye health, despite the ongoing pandemic.
During the first wave of the coronavirus crisis, many eye services shut down. Only patients whose appointments were deemed 'essential' were seen. However, although restrictions are coming back into force, the College has confirmed that eye services will remain open as much as is possible, as long as patient and staff safety is not compromised. 
All hospitals will continue to follow strict guidance to prevent infection reassure patients that it is safe to attend.
As with the first wave, visits for appointments such as injections, should continue to be considered as essential.
Meanwhile NHS England has also confirmed this week that high street opticians and optometry services can remain open during the new lockdown for routine as well as urgent care.
High street opticians also remain open in Scotland, Wales and Northern Ireland, amid various coronavirus restrictions. 
According to the guidance, practices will remain open, provided they continue to follow public health advice and ensure correct personal protective equipment (PPE) and infection control procedures are in place.
Cathy Yelf, chief executive of the Macular Society, said: "When the coronavirus crisis started we know many people's eye health suffered, as people were frightened to attend appointments or had their routine care postponed.
"We understand that this continues to be a worrying time for patients, but we know hospitals and optometry practices are doing everything necessary  to keep everyone safe.
"Macular disease is a growing problem which is affecting more and more people.  It is so important that people take their eye health seriously. If you notice any changes in your vision see your optometrist as soon as possible."
If you would like more information or support, contact Advice and Information Service on 0300 3030 111.