Benefits of working with us
Would you like to make a real impact with your work? Join us and help deliver our ultimate ambition – to Beat Macular Disease! 
The Macular Society is determined to end the fear and isolation of macular disease through world-class research and the best advice and support.
We are proud to work together to Beat Macular Disease – and this has been recognised in The Sunday Times Best Places to Work 2023 list. Discover what our teams say about working at the Macular Society.
The Macular Society is committed to creating a positive working culture for all employees, as well as a good work-life balance with flexible working options. You can read more about our benefits below.
Equality, Diversity and Inclusion
We are passionate about treating people fairly and with equality, doing so is instinctive to us. We know that to Beat Macular Disease for all we have work to do. We recognise this and we are resolute that what we do and how we do it is inclusive – for everyone.
Family Friendly Policies
We recognise that we all have lives outside of our work, which is why we offer opportunities to work flexibility and offer a range of enhanced family leave policies.
We know that having a family is a big commitment to make and we want to be able to help during this life changing time, we genuinely value our diverse team and so we have put in place supportive policies such as:
Up to five days paid dependants leave to care for dependants in the event of illness.
Paid leave for fertility treatment
Paid foster leave
Paid miscarriage leave
Enhanced maternity paid leave – 8 weeks full pay, 12 weeks half pay and the remaining at statutory pay.
Adoption and shared parental leave that mirrors our maternity pay.
Two weeks paid paternity leave
Learning and development
Enabling staff to continuously develop is a key part of our charity's strategy. To support both professional and personal development we offer a variety of in-house and external training and development opportunities, including accessible e-learning for our teams.
"Sharing our training with other organisations, working collaboratively – everyday really is a school day. I have learnt so much and know there is still more to learn. The Macular Society encourages me and gives me the tools I need to provide an excellent service to our members and for me to feel fulfilled in my role to develop further."
Annual leave
We offer 26 days' annual leave per annum plus recognised bank and public holidays. After completing 1 year's service, staff receive 1 additional day's leave. Staff also have an option of buying up to 5 days additional annual leave.
Pension
The Society will make a pension contribution of 6% of salary through our pension scheme set up with The Pensions Trust. Employees will need to make a minimum contribution of 2% of salary.
Employee assistance programme
In addition to legal and financial advice, a free, confidential counselling service is available to all staff through our Employee Assistance Programme provided by Health Assured.
Our Values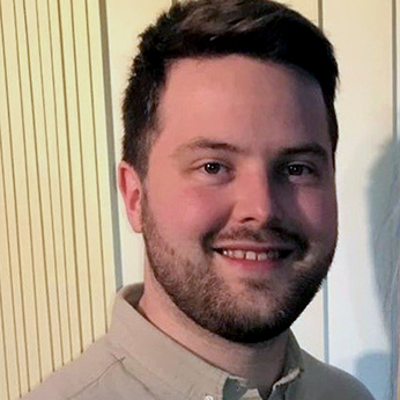 "Showing We Care and Knowing Our Stuff resonates with me. Working for the Society has helped me be more supportive, approachable and show more empathy. As a Trusts Officer I have to know a lot about macular disease and the work the Society does, because I need this information to ask for donations from charitable trusts. I can't help make it happen without showing I care and knowing my stuff. The Society shows they care everyday with the empathetic and supportive nature of our staff and volunteers."