Pop legend Vince Hill becomes Macular Society patron
Posted: Friday 30 October 2020 at 15:59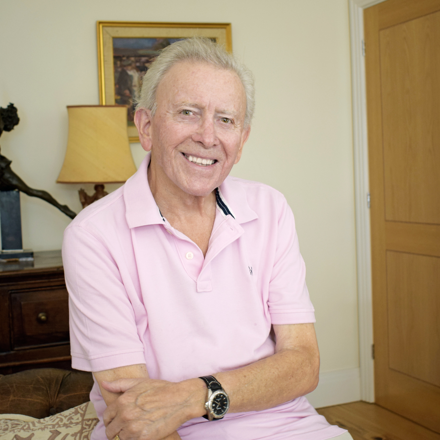 English pop singer, best known for his recording of 'Edelweiss', has become a patron of the Macular Society.
Vince, aged 86, was diagnosed with age-related macular degeneration (AMD) in 2011 but didn't speak publicly about it until last year, when his poor vision forced him to retire.
After seeking support from the Society's counselling service Vince was keen to do more for the Society to help raise awareness of the condition, and others affected.
He said: "I have AMD. It's been coming on for years, and my consultant registered me in 2019 as partially sighted. And following that, I started to explore what support was out there for me as I knew my condition was incurable and only going to get worse."
He added: "The Macular Society was wonderfully supportive, offering me counselling by phone, which helped me come to terms with my diagnosis. I am absolutely in sympathy that this life-changing disease does not get as much publicity as some medical conditions do, which is why I wanted to use my celebrity to help raise awareness and support."
Talking about the biggest impact sight loss has had on him, Vince said the thing he misses most is performing. "I am a singer and artist, and I like to get on stage, and it precludes me from doing that," he said. "I have to be so careful backstage as the theatres are usually poorly lit and cluttered, it can be very, very dangerous."
He added: "In my home life, it affects even the smallest of things like getting the strip off sticky paper, reading the display on my mobile phone or labels on my spice rack when I cook. I just can't focus on things. It drives me insane, and I sometimes feel so angry. I have thrown my iPhone across the room a few times in frustration. I don't know what my phone is made of, but it never breaks!"
In further support of the Society Vince will be donating all the proceeds from sales of his Legacy greatest hits CD to the Society
Photo credit: Stephen Munns