Further gene therapy trial results prove positive for wet AMD treatment
Posted: Wednesday 23 September 2020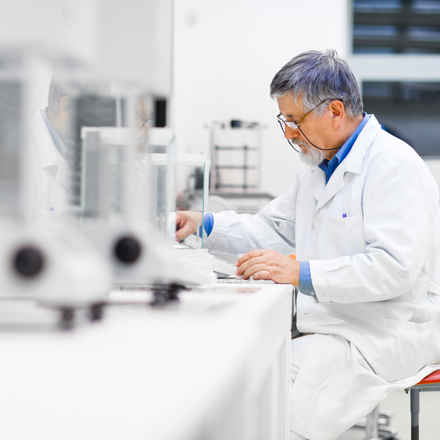 A US gene therapy trial for people with wet age-related macular degeneration (AMD) has continued to show positive results, according to researchers.
The treatment, called ADVM-022 is a gene therapy targeted at patients with wet AMD receiving frequent anti-VEGF injections.
Last year we reported that the gene therapy had the ability to maintain vision in patients, with a one-time injection and was well-tolerated.
Adverum Biotechnologies, which is developing the therapy, has announced that the latest results continue to demonstrate the therapy could greatly reduce the number of injections needed by people with wet AMD. Researchers reported a high dose of ADVM-022 could see patients going as long as 15 months without treatment.
Geraldine Hoad, research manager at the Macular Society, said: "The development of gene therapy treatment continues to be an important area of research and we look forward to more updates on this trial as it continues. The treatment burden on patients with wet AMD is huge and anything that would mean fewer hospital visits could be life-changing for many."
ADVM-022 is also being assessed as a treatment for diabetic macular oedema.
Find out about more the research projects we fund.