People with late-stage dry AMD needed for genetic study
Posted: Wednesday 30 September 2020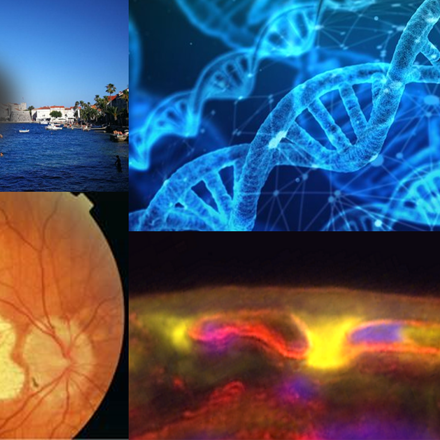 Researchers are looking for patients with late-stage, dry age-related macular degeneration (AMD) to take part in a study, which could help scientists better understand the role that genetics may play in the disease.
Gyroscope Therapeutics, a company developing gene therapies and surgical delivery systems for retinal diseases, has launched a campaign to encourage people diagnosed with dry AMD to donate a saliva sample at one of their research centres across the UK. The sample will help scientists identify genetic factors that may play a role in sight loss. The company is working alongside London Vision Clinic and other research centres to help find 6,000 eligible patients and collect donated saliva samples for a global study called SCOPE.
Consultant ophthalmologist and vitreoretinal surgeon Mr Paulo E. Stanga, is helping lead the call for patients to participate.
He said: "Performing large-scale genotyping is critical for us to understand the genetics of dry AMD. This research will also help guide us as we develop novel therapies for the future."
Due to the coronavirus the company is providing free transport to all patients who would like to take part in the study. Mr Stanga added: "We all know by now that restrictions due to COVID-19 will remain in place for some time. We take patient safety very seriously and are taking all necessary precautions. As the use of public transport is still a significant worry to some patients, free of charge door-to-door individual transport is available for patients participating in this study. We can only beat AMD by working together and we encourage people to continue to attend to their eye health."
Cathy Yelf, Chief Executive of the Macular Society, said: "Dry AMD is the most common type of the disease and there are currently no approved treatments. We must do all we can to help develop medicines that can hopefully slow the progression of this sight-limiting disease and save as much of people's vision as possible. If you know someone with dry AMD, please encourage them to provide a saliva sample and help with this vital research."
Hear more about the study on BBC Radio Four's In Touch programme.
If you have geographic atrophy due to late stage, dry AMD and would like to take part in the study, contact the team on 01438 532142 for more information.
Testing involves providing one saliva sample and is free of charge. Participants may also be contacted to consider their interest and eligibility in participating in future investigational gene therapy trials.