New drug for wet AMD to be put in the spotlight
Posted: Monday 26 April 2021 at 17:40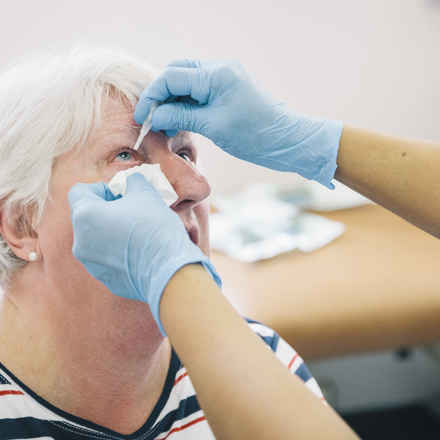 A new drug for age-related macular degeneration (AMD), which could see patients receiving as few as four injections a year, will be put in the spotlight as it becomes the focus of the Society's next Virtual Clinic.
Beovu – a new anti-VEGF treatment for wet AMD - was approved for use in the UK last year by the National Institute for Health and Care Excellence (NICE).
The new drug, which has been brought to market by Novartis, is expected to reduce the treatment burden, for patients and clinics, as more than 50% of patients in clinical trials were able to maintain vision on 12-weekly dosing intervals.
So, who can access it? And, what are the pros and cons of this new treatment?
We will be joined by consultant ophthalmologist at Bradford Teaching Hospitals NHS Foundation Trust, Faruque Ghanchi on Tuesday 18 May at our next Virtual Clinic who will tell us more.
As part of the Virtual Clinic Faruque will also answer your questions about the new drug and what it could mean for you.
Register for the event on Tuesday 18 May at 7pm.