New training for eyecare professionals to improve diagnosis experience
Posted: Tuesday 06 April 2021 at 12:41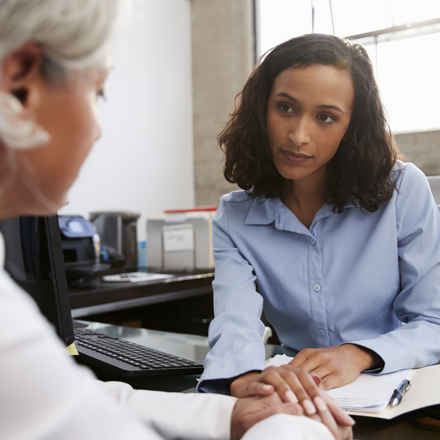 Being told you are losing your sight can be devastating. It can leave you feeling isolated, lonely and full of fear for the future.
And, the way the news is delivered can have a huge impact too.
That is why the Macular Society and the Optical Consumer Complaints Service have teamed up to help improve the experience of diagnosis for patients with macular disease.
The Society and the OCCS have worked together to provide free online training for eyecare professionals to help them understand the impact of a diagnosis and how they can help alleviate patients fears and anxieties.
The free online training will feature stories from patients and how their diagnosis impacted them.
Audrey Drage is one of them. She says: "I did feel I'd been left on my own to find everything out. My family were all very, very supportive, but it's still not the same as having a professional sit there and tell you what to expect."
The training is being led by qualified optometrist Richard Edwards and it is hoped will improve experiences for patients and reduce the risk of complaints.
How were you told about your diagnosis?
If you would like to share your diagnosis story, good or bad, we'd love to hear from you. Email us at stories@macularsociety.org