Your help is needed to shape review of UK eye clinics
Posted: Thursday 08 April 2021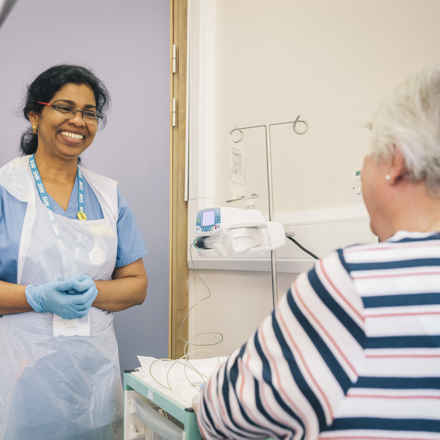 An audit of eye clinics in the UK is due to take place later this year and your help is needed to shape it.
The Macular Society is working with the Royal College of Ophthalmologists (RCOphth) to help design the new UK wet AMD clinical audit.
The project, which is being supported by funding from the Macular Society, will compare how different eye clinics treat patients with wet AMD and what happens to vision.
The initiative, which was the subject of March's Virtual Clinic, will help explain why the eyesight of patients can be better in some clinics than in others. The aim is to identify best practice, in order to improve outcomes for all patients across NHS services in the UK.
To ensure the audit reviews what is important to both patients and eye clinics, your views are needed. If you're receiving or have received treatment for wet AMD we need your help to identify what you feel are the most important measures that will identify best practice.

Take part in our survey.