Low vision specialists share expertise and advice
Posted: Tuesday 31 August 2021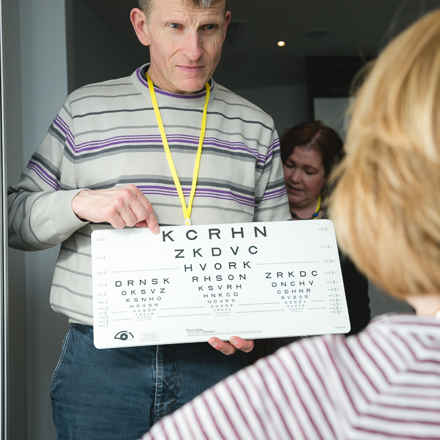 Two experts in low vision will join our September Virtual Clinic to update on the latest in their research and developments in wearable technology.
Dr Michael Crossland, and Dr Keziah Latham, who are both practising optometrists and researchers, will join the monthly Virtual Clinic on Tuesday 21 September at 7pm.
Dr Crossland is a specialist optometrist in low vision at Moorfields Eye Hospital in London, and an Honorary Senior Research Associate at UCL. His latest work has shown how low vision care can be provided without specialist equipment.
Dr Latham is a practising optometrist specialising in visual assessment of people with impaired vision. She runs the Low Vision Clinic at Anglia Ruskin University.
As well as discussing their latest research findings, including a Macular Society funded project, the pair will also look into the latest developments in wearable technology and the most useful devices available.