New support available for patients with diabetes-related sight loss
Posted: Thursday 26 August 2021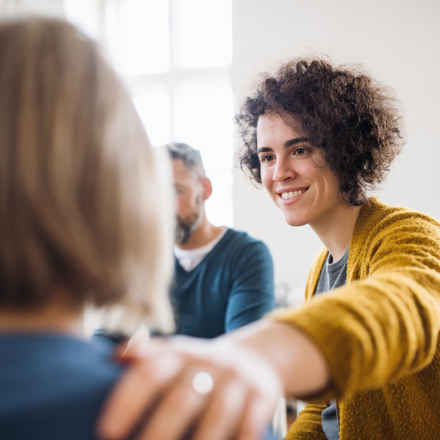 People with diabetes-related sight loss will be able to share experiences of living with their condition, as well as hear about the latest in treatments and research, at a new support group launching this month.  
The group has been set up following a recent survey of those living with diabetic macular oedema (DMO), which saw 50 per cent of responders claim they had not received useful information about the support available for their condition, upon diagnosis.
Berni Warren, who was diagnosed with diabetic macular oedema (DMO) 10 years ago, has welcomed the launch of the new group, which she says is the first of its kind.  
"This is the first time a group has existed where people with DMO can talk with others living with the same condition as them," she said. "While there are support groups for diabetics and also groups for people with macular disease, there is never an opportunity to talk with others who understand what it is like juggling both conditions."
She added: "As someone who has seen a huge impact on their life since being diagnosed with DMO this group is so welcome. Living with both conditions presents big challenges and it can be really helpful to talk to others experiencing the same thing as you, as well as share hints and tips about managing the condition. I'm grateful to the Macular Society for making this happen."
Being diagnosed with DMO can be distressing and worrying but, with the right information and support, people can cope very well.

Since launching the survey earlier this year, which revealed a lack of information being provided to new patients, the Society has been working with various organisations to improve the experience for people diagnosed with the condition. The first group meeting will update on the progress being made to improve services and support for people living with DMO.  
The first meeting, aimed at anyone with DMO and their family and friends, will take place on Wednesday 15 September at 7pm.