Spotlight on Best disease
Posted: Thursday 04 February 2021 at 09:03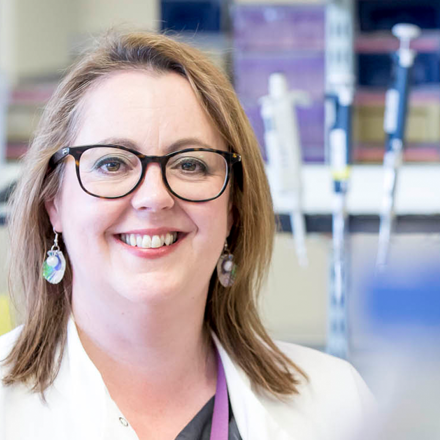 February's condition-specific Virtual Clinic will shine the spotlight on Best disease – a rare inherited form of macular disease.
The session will welcome Dr Amanda Carr, a researcher at UCL Institute of Ophthalmology who is currently working on a Macular Society-funded project to switch off a faulty gene in Best disease, which causes the progression of the disease.
Amanda will update on the project, which, if successful, could pave the way for gene testing to be used for Best disease and other autosomal dominant macular dystrophies, and genetic conditions in other disease areas.
Amanda will also discuss how the coronavirus has impacted on the research and progress of the project.
The condition-specific Virtual Clinic, Macular Research During Covid, will take place on Thursday 25 February at 6.30pm.