New research suggests air pollution could increase the risk of developing AMD
Posted: Tuesday 26 January 2021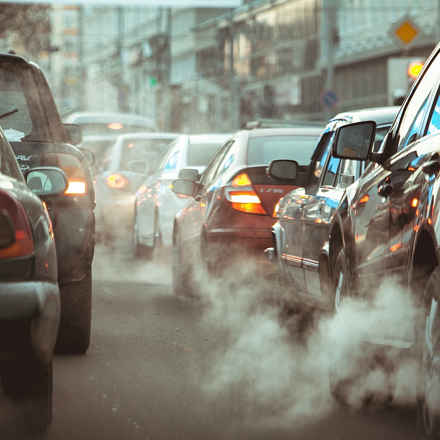 Air pollution is linked to a heightened risk of developing age-related macular degeneration (AMD), according to a new study.
The findings, published in the British Journal of Ophthalmology, revealed that people living in the most polluted areas were at least eight per cent more likely to report having AMD.
So, how did the study work?
The research drew on data from 115,954 participants of the long term, community-based UK Biobank study, which involves more than half a million people.
All the participants were aged 40-69 at the start of the study and had no eye problems, and were asked to report any subsequent diagnosis of AMD by a doctor.
The study also estimated pollutants such as PM2.5, nitrogen dioxide and nitrogen oxides, which largely come from vehicle engines, to calculate the average annual air pollution at people's home addresses.
Just over one per cent of the overall group, 1,286 people, were diagnosed with AMD. Once other factors such as lifestyle and underlying health conditions were taken into account, participants exposed to higher levels of concentrations of PM2.5 were found to be eight per cent more likely to report they had been diagnosed with AMD.
What do the findings mean?
As this was an observational study researchers themselves have said this alone does not prove that pollution caused sight loss.
However, the findings add to the growing evidence of the damaging effects of outdoor air pollution on our eye health.
Further studies are needed to examine both outdoor and indoor air pollution to help understand the implications for retinal disease associated with ageing, such as AMD. If the findings are replicated in further research, looking at other variables including indoor pollution, this would support the view that air pollution is an important modifiable risk factor for AMD.
Geraldine Hoad, Research Manager at the Macular Society, said: "While this is an interesting study and adds to a body of growing evidence that pollution is bad for our health, there is not yet enough evidence to conclude that it increases our risk of developing AMD.
"The risk of developing AMD is down to your genetics as well as your environment and lifestyle. A healthy diet and not smoking are important ways in which everyone can reduce their risk of developing AMD."
Find out more about looking after your eyes.