No interruption to medicine supplies for macular patients after Brexit
Posted: Thursday 07 January 2021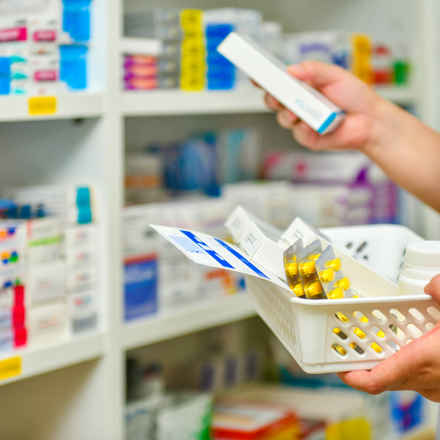 How will Brexit affect treatment for macular conditions?
Pharmaceutical companies have provided reassurances that there will be no interruption to medicine supplies for patients with macular disease, after the transition period ended on 31 December.
Representatives from the pharmaceutical industry have said preparations for Brexit have been going on since the referendum result in 2016, including contingencies for a potential 'no deal'.
However, both Novartis and Bayer, which market treatments for age-related macular degeneration (AMD), diabetic macular oedema (DMO) and other macular conditions, have welcomed the new trade agreement announced in December, saying it marks the end of 'major uncertainties'.
To date neither company has experienced any disruption to supply, with both confirming they are continuing to work with the UK Government and EU authorities to reduce the likelihood of any longer-term disruption.
A spokeswoman for Novartis, which markets Lucentis® and the newly approved Beovu®, said: "It is our priority to make sure patients can continue to access their medicines and since the 2016 referendum Novartis made extensive preparations for the end of the transition period.
"To prepare for any short-term disruption we have maintained increased inventories across our medicines portfolio for both Novartis and Sandoz. Following the significant changes in borders and customs arrangements between the UK and the EU we have implemented our contingency plans to mitigate any disruption.
"To date we have not experienced any significant disruption to our supply chains and patient access has not been impacted. We also continue to work with the UK Government and EU authorities, directly and through our trade bodies, to understand any changes that will affect the supply of medicines in the long term so that we can ensure patients continue to receive the medicines they need."
Bayer, which markets Eylea®, added: "While the trade agreement ends the major uncertainties for companies and the economy we still need to analyse this comprehensive agreement in detail before we can make a statement on its impact on Bayer. In any case we are well prepared and will ensure uninterrupted supplies to customers and patients."
The Macular Society will continue to work closely with pharmaceutical companies to provide the latest information. In the meantime, it is essential to attend your hospital eye clinic appointments as usual.