What do the latest coronavirus restrictions mean for eye care services?
Posted: Thursday 07 January 2021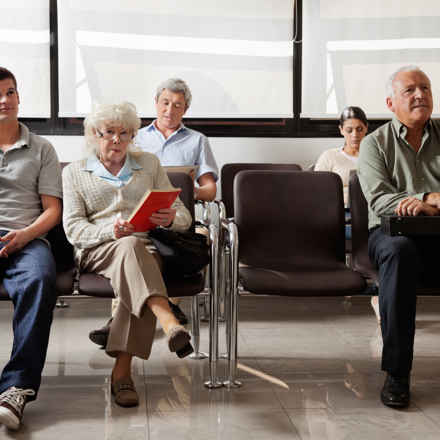 As new lockdowns are announced in England and Scotland this week, and there are restrictions already in place in Wales and Northern Ireland, we ask what this means for eye care.

I am receiving hospital treatment for macular disease, should I attend?
Yes. As with previous lockdowns in the UK, if you are currently receiving treatment for macular disease, you should continue to attend your appointments as usual – unless your eye clinic tells you otherwise.
While there will be some appointments postponed or moved online, all urgent, sight-threatening and emergency care will continue. The Macular Society has spoken to several eye clinics across the UK, all of which are continuing to see patients at this time.
If you are not receiving injections, or have been told not to attend as your condition is stable and notice any sudden deterioration in your vision, you should contact your eye clinic as soon as possible.
A&E departments remain open for true emergencies.
Is it safe to visit my local eye clinic?
Hospitals and eye care professionals are doing everything they can to continue ensure everything possible is being done to make sure patients receive their eye injections in a safe environment. If you have any concerns about attending you can contact them directly for further reassurance. Maintaining your sight is critical.
Can I visit my local opticians?
According to the Association of Optometrists high street opticians can remain open during the current lockdown, to provide eye care to patients. They will be prioritising emergency and essential care, in line with guidance from the NHS, Governments and the College of Optometrists. Measures are in place to ensure everyone's safety, including appropriate personal protective equipment.

For more information or support, contact our Advice and Information Service on 0300 3030 111.