What's the latest in research and how can you get involved in clinical trials?
Posted: Wednesday 06 January 2021 at 10:14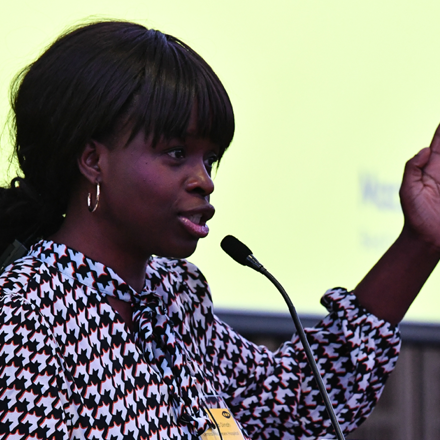 Last year we launched our Virtual Clinics – a series of webinars bringing you closer to the experts.

Each month we are joined by experts in macular disease who discuss the latest in treatments and research and answer your questions.
This month we will be joined by consultant ophthalmologist and macula service lead at Central Middlesex Hospital, Christiana Dinah.
Christiana will be looking at the latest research and treatments in macular disease.
We know that new treatments for age-related macular degeneration (AMD) are desperately needed – and Christiana will be looking at some of the most promising leads.
She will also be talking about the importance of clinical trials and how you can sign up for a chance to get involved.
The next Virtual Clinic – Participating in Clinical Research - will take place on Tuesday 19 January from 7pm.
If you know a friend or family member who would like to join but doesn't have access to the internet, they can join the event on the phone. To join on the phone call 0203 901 7895 and enter the meeting ID 869 9228 3031.
Please note: The dates of the Virtual Clinics have moved for 2021 and will now take place on the third Tuesday of every month from 7pm.