Macular Society Virtual Clinic welcomes world-leading AMD expert
Posted: Wednesday 02 June 2021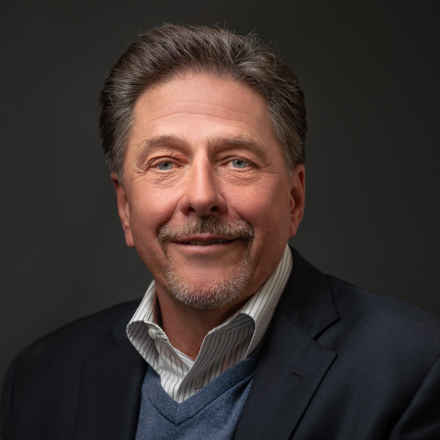 We're excited to announce that Gregory Hageman, a world-leading professor of ophthalmology, will be joining us as a special guest at this month's Virtual Clinic.
Professor Hageman has spent the last 30 years studying genetics and the biology of age-related macular degeneration (AMD), looking at ways to rapidly develop treatments, which can prevent or halt the progression of the condition.
Based on his findings over the last three decades Hageman believes there are many types of AMD and one treatment will never be suitable for all patients.
At the Virtual Clinic on Tuesday 15 June, professor Hageman will talk more about his work and his ongoing research, which aims to treat the disease at different stages, based on your genetics.
Talking about the research at a recent lecture, he said: "The personal consequences of AMD are unacceptable to me; anxiety, loss of independence, depression, isolation, hallucinations, premature mortality and have driven me for thirty years to find a cure for the disease.
"I think there is great hope. We will learn early next year whether our therapy is going to work or not. Going from thirty years ago when we just had a simple question about drusen to thinking about putting drugs into a human is very exciting, and I am very excited too for all the patients who we see who struggle with this disease."
To hear more from professor Hageman and hear the latest on his gene therapy research, join us at 7pm on Tuesday 15 June.