How can eye clinics improve AMD services?
Posted: Wednesday 03 March 2021 at 10:22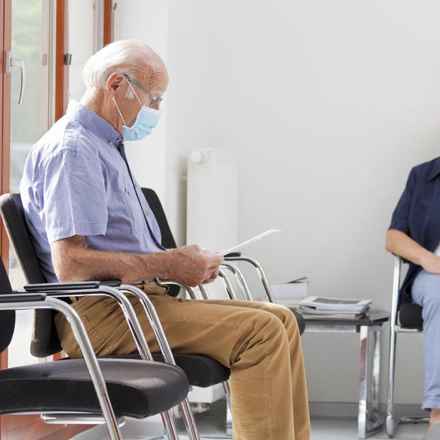 A new initiative to improve hospital eye care services for patients with wet age-related macular degeneration (AMD) will be the subject of this month's Virtual Clinic.
Leading AMD specialist, Martin McKibbin, will be joining this month's event to talk about the AMD audit, which aims to improve treatment and care for patients by regularly auditing NHS eye clinics.
The project, which is being supported by funding from the Macular Society, will compare changes in vision and how patient care varies between different eye clinics. The aim is to identify best practice, in order to improve outcomes for all patients across NHS services in the UK.
The Royal College of Ophthalmologists has committed to carry out the audit, following the success of a similar review of cataract services which has helped improve cataract operation outcomes.
At the Virtual Clinic on Tuesday 16 March, Martin, who is the clinical lead for the project, will be joined by consultant ophthalmologist Sofia Theodoropoulou. They will give an introduction to the audit and explain how you could help shape the future of AMD services.
A survey will also follow the event as Martin and his team are keen to hear from patients on what measures are most important to them when they visit their eye clinics.
To find out more about the audit and what it could mean for your visit to the eye clinic, register for the Virtual Clinic on Tuesday 16 March at 7pm.