'Extraordinary' turnout at parliamentary event on eye health
Posted: Thursday 04 November 2021 at 12:13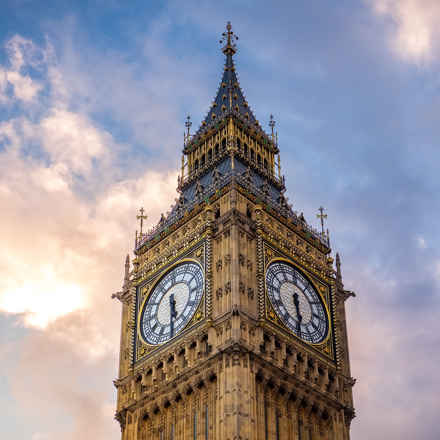 A parliamentary event has helped push eye health up the political agenda, welcoming 52 MPs and Peers who came to learn more about the need to improve eye care services.
Many of those who attended the Westminster Eye Health Day, which called on Parliament to take action to improve NHS capacity and access to treatment to prevent unnecessary sight loss, were invited along by Macular Society supporters.
The event was organised along with Roche and Fight for Sight. Among the 52 MPs and Peers who attended was the entire shadow health committee.
Cathy Yelf, chief executive of the Macular Society, said the turnout for the event was 'extraordinary'.
"It was fantastic to see such an extraordinary turnout at the event and we are so grateful to each and every one of our supporters who wrote to their MP to invite them along. Without your support we would not have seen this level of interest in the event. There was a high level of engagement from all parliamentarians who attended and more of them were aware of macular disease, and its impact, than have been on previous occasions. Overall it was a really positive event and we hope to build on its momentum in the near future."
Bryan Naylor, who was diagnosed with age-related macular degeneration (AMD) in 2012 attended the event to share his experience of living with the condition.
He said: "It was an honour to attend this event and share my experience with parliamentarians. Macular disease has a huge impact on so many lives, including my own and the lives of my family. It's so important to remind our decision makers of the impact this condition has, and will have on a growing number of families in the future. Improvements in the provision of care for many tens of thousands of patients in the UK is vital."
Among the improvements needed in eye care the Macular Society, along with Roche and Fight for Sight, is calling for a new clinical director to champion change in the sector, as ophthalmology remains one of the only big disease areas without one.

What can you do next?
There will be lots of opportunity to help us continue to push eye health up the political agenda which we will share with you in the coming months.
In the meantime, you can find out if your MP attended the event by downloading the list of attendees below. If your MP did attend and you'd like to thank them for doing so, find their contact details.
Downloads

MPs and peers attendee list
(XLS 11.3KB)
No downloads currently available.