Parenting and macular disease
Posted: Wednesday 03 November 2021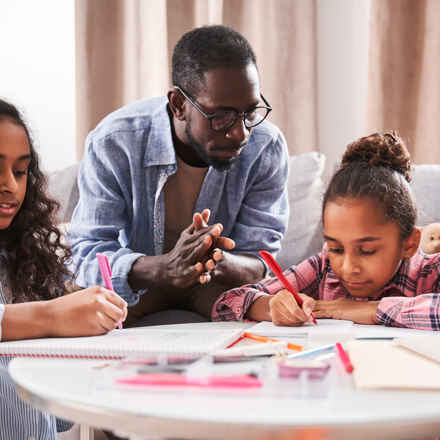 Parents and grandparents living with macular disease, or supporting a child with the condition, are invited to join a webinar taking place this month.

Laura Hughes, director of Moorvision, a charity supporting families of children and young people with vision impairment in Devon and Cornwall, will join rehabilitation officer Naseem Shuker to offer guidance to parents and grandparents at this one-off session.
As well as covering what it is like to be a parent with macular disease, or parent a child with the condition themselves, the session will explain more about the support available and where to find it.
Laura is a parent of a visually impaired child and highlights how important it is for organisations such as MoorVision and the Macular Society provide the support that is so often missing for children.
She said: "You will often hear how important it is that your child learns to 'advocate' for themselves in school and other situations – this is very true and an important skill to learn. However, if you yourself are having problems advocating for them in these situations, chances are that they will be finding it even harder. Be the dragon for your child. They may need it."
Meanwhile Naseem is all too familiar with the challenges children face when living with sight loss, as well as the difficulties of being a visually impaired parent.
She said: "From my experience parenting with a sight loss is your self-belief, once your become confident with living with a sight loss the same skills can be carried to parenting."
The session will take place on Monday 8 November at 7pm.