Understanding the ageing eye to help Beat Macular Disease
Posted: Wednesday 03 November 2021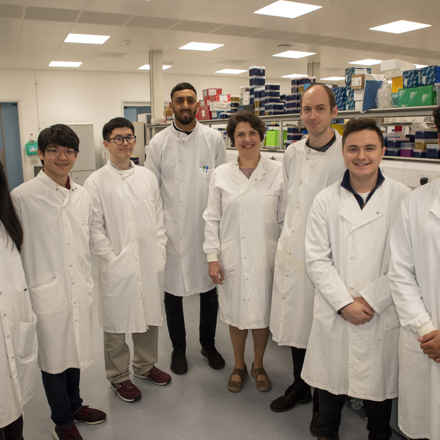 What happens to our eyes as we age? And, why does macular degeneration occur?
These are questions Professor Luminita Paraoan is hoping to answer, by conducting vital molecular research. Luminita and her team at the University of Liverpool have been looking deep inside the eye to see what happens as macular disease develops.
This month she will share the latest findings from her most recent research project at our Virtual Clinic.
The project, which was funded by the Macular Society, looked at particular proteins at the back of the eye and the role they play in the progression of the disease.
The funding enabled researchers to look closely at the changes occurring in retinal pigment epithelium (RPE) cells. One of the main jobs of the RPE is producing, degrading and transporting proteins that are essential for our vision. If the RPE cells die or get damaged it can cause photoreceptors to die, which is what leads to sight loss.
"The RPE ensures these proteins are available in the correct amount, at the appropriate time and at the required location," said Luminita. "Relatively small changes are enough to compromise these finely tuned processes."
By understanding how these changes occur, researchers like Luminita can develop targeted treatments.
The Virtual Clinic will take place at its usual time of 7pm on Tuesday 16 November (the third Tuesday of the month).
Register now to join the event and hear more from Luminita.