Assistive technology to be showcased
Posted: Friday 17 September 2021 at 15:15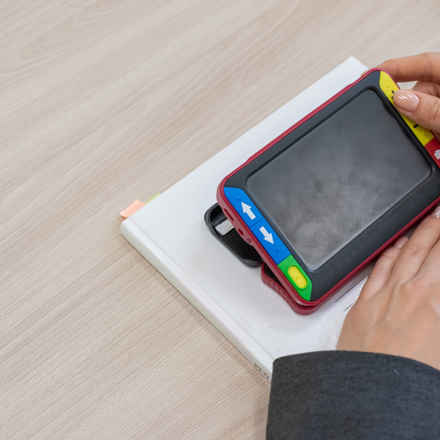 Assistive technology provider Sight and Sound will be discussing and demonstrating the latest equipment, which can make daily life easier for people with macular disease.
The team will join our condition-specific Virtual Clinic on Thursday 30 September, which will have a different focus this month.
Tony Shrubb and Sharon Lyons will join the event from Sight and Sound Technology to talk about electronic magnifiers and other equipment available.
The pair will also be demonstrating magnification and speech software and how this can be useful for both home and work.
If you have questions about assistive technology, or would like to find out more about the type of equipment available, register to join the event.