"I feel I need to give a voice to those that feel isolated and unheard."
Posted: Wednesday 29 September 2021 at 09:20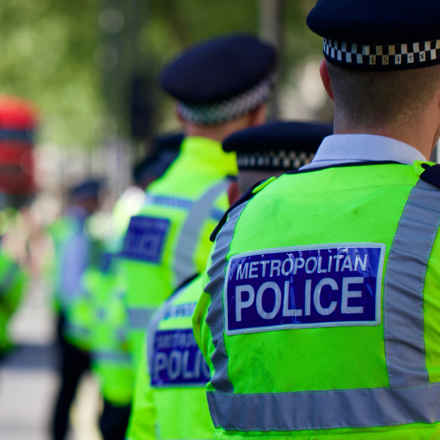 A police officer will be raising awareness of macular disease among his staff on World Sight Day (Thursday 14 October), after being diagnosed with a rare form of the condition.
David was an active police officer dealing with major crime and driving fast cars to catch criminals across the UK, before he was diagnosed with cone rod dystrophy in 2012.
"I felt very uncertain about what I was and wasn't going to be able to do in the future within both my personal life and my career," he said.
"It changed my life and my career and I have had to accept that there are some things I just can't do any more and other things that I just have to do differently."
Following his diagnosis, David turned to the force's Disabled Staff Association for help and advice, but noticed there was no specific support for people with sight loss.
This led him to launch a visually impaired support network within the police force. To support the members, David engages with various charities, including the Macular Society, to signpost them to further support and advice and works hard to raise awareness of sight loss.
He said: "Sight loss has had such a large impact on my life and I never thought 10 years ago that I would be sat here saying this about my own experiences with it, but it shows that it can happen to any of us no matter what life you lead.
"In my journey I have come across many people that don't understand how a disability can affect your life, or those that are around you. So, I feel I need to give a voice to those that feel isolated and unheard."
Through the visually impaired support network David ensures all staff training is inclusive and caters for those with a visual impairment and teaches police officers how to interact with members of the public who are visually impaired.