'The lights will never go out'
Posted: Friday 29 April 2022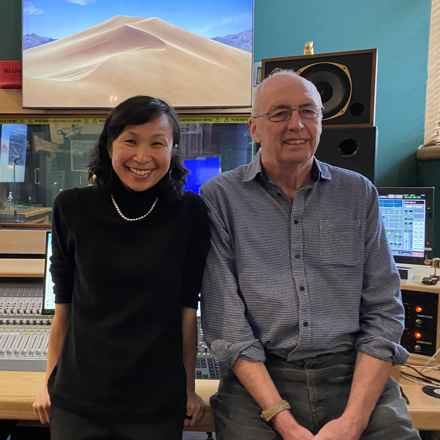 A Macular Society trustee, member and long-time supporter has shared his experiences of being diagnosed with macular disease in his late 40s as part of a global podcast, to support others struggling to come to terms with a diagnosis.

Bill Best, who has advanced dry age-related macular degeneration (AMD) after first experiencing symptoms more than 20 years ago, said: "I hope it gives someone else farther back on their journey that 'lightbulb' moment that I was fortunate enough to receive."
In the podcast on dryAMD.co.uk, the 69-year-old spoke about his initial fear at the thought of losing his sight, worrying about how he would cope not being able to drive or simply being able to leave the house on his own.
Learning about his condition he was told 'quite bluntly' it was progressive, wasn't treatable and it was a major cause of blindness in the western world.
"My first thought was one of devastation," he told podcast host Beverly Lui from Apellis Pharmaceuticals. "My imagination just ran riot. All questions were going through my head; will I go blind? If so, when will the lights go out?"
He added: "There were a million questions running through my head."
In 2002 it was a conversation with a consultant which gave him hope: "Mr Best, the lights will never go out," he said. This was the first time he realised he wasn't going to go completely blind.
Bill thanks the Macular Society which connected him with others living with the condition, which he credits with giving him the 'lightbulb moment' he needed. He described seeing others living with macular disease 'utterly unselfconsciously' and said 'it was like being immersed in a warm bath.'
Since then Bill has learnt ways to cope with his condition, both physically and emotionally. He shares his journey with Beverly, along with advice for others on a similar path.
Listen to Bill's full interview.

DryAMD.co.uk is a resource that has been developed by Apellis to support people who are living with AMD or who have been recently diagnosed.