Help needed to test home-monitoring app
Posted: Friday 12 August 2022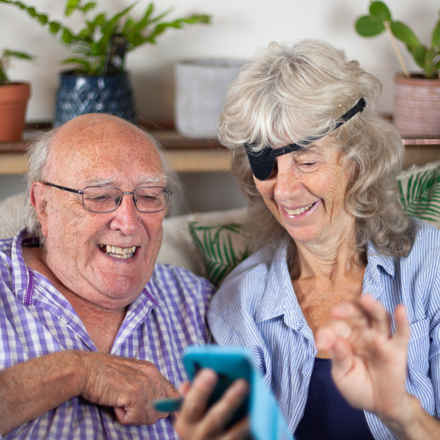 A digital health company which has developed an app to enable people with macular disease to monitor their vision from home is looking for volunteers.
Okko Heath would like volunteers living with a macular condition to help improve the usability and accessibility of the app, which is designed to reduce the strain on hospital eye care services, by finding a way of monitoring your vision at home.
The smartphone app, which is still in development, uses software similar to that of a video game to assess visual health.
As well as assess the usability and accessibility of the app volunteers will be asked to play the games on the app three times per week and feedback on their experience.
Since 2020, Okko has been working with a group of around 50 individuals, all recruited through the Macular Society, to improve the app and understand more about the data it collects.
As well as having a macular condition, volunteers must have access to a smart device and be willing to test the app for at least one week.
If you'd like to volunteer to test the app, email support@okkohealth.com.