Ophthalmologist to reveal more about new drug for two types of macular disease
Posted: Wednesday 03 August 2022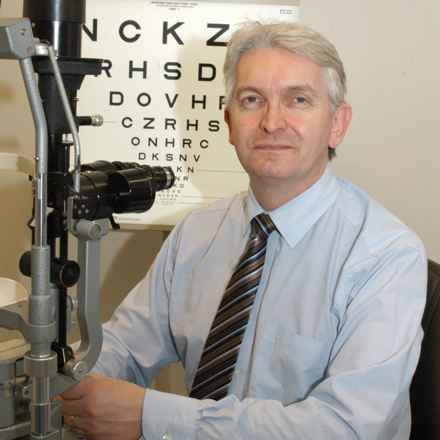 An ophthalmologist who has worked on the clinical trials for the latest drug approved to treat wet age-related macular degeneration (AMD) and diabetic macular oedema (DMO) will reveal more about the treatment and how you can access it, as part of the Macular Society's monthly webinar series.
Consultant ophthalmologist and vitreo retinal surgeon, Ian Pearce, will be speaking about the new drug Vabysmo (Faricimab), at the first My Macular and Me webinar in August.
Roche's drug was approved for use on the NHS in England and Wales in May this year. The longer-lasting treatment is effective in improving vision or reducing vision loss.
As well as talking about the clinical trial results Ian will be on hand to answer your questions about the Vabysmo, when you can access it and how it compares to existing treatments.
The webinar, which will take place on 16 August at 7pm, comes after two-year data has shown more than 60 per cent of patients on the clinical trials could be treated every four months, an increase of over 15 percentage points since the initial analysis after one year.
The data also shows that nearly 80 per cent of people receiving Vabysmo could be treated every three months or longer.
Talking about the latest results Levi Garraway, Roche's chief medical officer and head of global product development, said: "With the potential to require fewer injections over time, Vabysmo continues to represent an important step forward for people with vision-threatening retinal conditions, and these data exemplify our commitment to redefining standards of care and reducing treatment burden."
The approval of Vabysmo is still being considered by the Scottish Medicines Consortium, with a decision in Northern Ireland expected in the coming months.