Emotional impact of sight loss in employment tackled in new group therapy
Posted: Monday 05 December 2022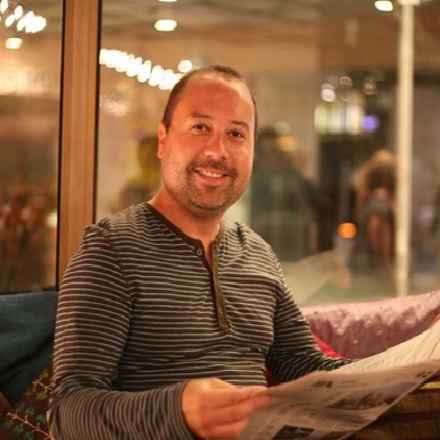 Sight loss can inevitably bring challenges to being in employment – both practical and emotional.
But, according to Macular Society counsellor Lee Humphreys, the emotional side of living with a visual impairment can often be overlooked. As a result, many people struggle through their careers believing they are alone in their challenges.
The Macular Society's counselling service has launched a new series of group therapy sessions to overcome these.
Lee said the group sessions would give people a chance to talk openly about the impact their sight loss has had on their professional lives, from maintaining their professional identity to supporting colleagues who might not understand their visual impairment to find out more about it.
Lee said: "A therapy group differs from individual counselling in that it allows people to share their experience with others and explore solutions to emotional difficulties in a supportive and constructive way. It provides opportunities for considering alternative perspectives and dispel beliefs that people might be on their own with their challenges."
The sessions, which will take place in six-week blocks, will help people to manage the thoughts and feelings they have about the challenges they often face.
Lee added: "For example, at one session the group might explore how ignorance of disability from other colleagues might make them feel. At another session, the group might consider how to manage feelings of frustration around cultural barriers to progression caused by discrimination. Being in employment can bring emotional challenges to people at the best of times but these challenges can often be exacerbated by disability."
The Macular Society's counselling service launched a pilot of the new group in the summer.
Lee said: "Feedback from the pilot group which took place in the summer was excellent. Participants talked about how innovative it was for the Society to provide something like this for those who were in employment. They spoke about feeling inspired and supported by each other along with being motivated to thrive in their jobs and not just survive."
He added: "During the course of our provision of counselling over the years, there has been an increasing number of clients who have wanted to discuss how their visual impairment has impacted on their professional lives and their ability to get the most out of their work. Inevitably, having a disability can bring challenges to being in employment – both practical and emotional – and we wanted to help support those with the emotional aspect, allowing our colleagues in the Working Age and Young People Service to support the practical element."
The new group sessions, which are open to anyone in paid or unpaid work, will take place virtually on weekday evenings from January. To get involved in future sessions call the Society's Advice and Information Service on 0300 3030 111 or email help@macularsociety.org.