New partnership to improve access to eye care
Posted: Friday 09 December 2022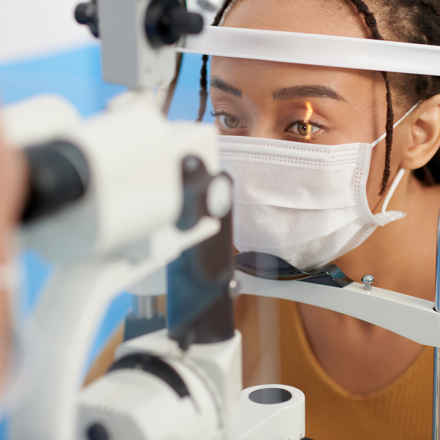 OcuPlan, a payment plan for people with macular disease and other eye conditions, and the Macular Society have announced a new partnership.
Founded by consultant ophthalmologist Dan Calladine, OcuPlan is designed to give patients with long-term eye conditions, such as macular disease, affordable access to specialist care, to prevent unnecessary sight loss. In April 2022, OcuPlan became part of Simplyhealth.
While optometrists can see the early signs of age-related macular degeneration (AMD) by examining a patient's retina, they are often unable to refer patients to NHS consultants, unless they are showing signs of wet AMD. This can result in many people being unaware of the steps that can be taken to reduce the risk of sight loss. It can also leave them without access to a specialist who can answer any questions they may have about their condition and its progression.
OcuPlan has a network of consultant ophthalmologists and opticians across the UK available to support patients with AMD and can provide quick access to a local ophthalmologist.
The company is also donating £50,000 to the Macular Society to help in its mission to Beat Macular Disease with ground breaking research and vital support services. Throughout the partnership the organisations will work together to ensure eye care services are delivered to all communities across the UK.
Richard Guest, general manager of OcuPlan, said: "Macular disease already affects millions of people and the problem is set to get worse as people struggle to get the care they need to prevent sight loss. The Macular Society receives no public funding, so we are honoured to be able to work together to support people affected by the disease and help fund the vital research to find a cure."
Cathy Yelf, chief executive of the Macular Society, added: "We're delighted to be working in partnership with OcuPlan and Simplyhealth. Making good quality, clinical care affordable will make a huge difference to people living with macular disease and go a long way in helping prevent unnecessary sight loss."
If you'd like to find out more about OcuPlan, they are running a drop in webinar, where they will provide an introduction to OcuPlan, how it works and how they help people living with macular disease.