Campaign urges NHS Trusts to improve communication with sight loss patients
Posted: Wednesday 23 February 2022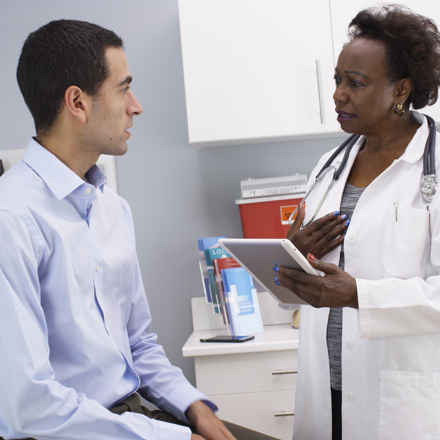 A new report has revealed that people who are blind, deaf or have a disability face huge barriers to the NHS.
A coalition of charities, including the Macular Society, is calling for urgent, simple steps to be taken following a review of the NHS's Accessible Information Standard (AIS) so all patients receive the same quality of care.
The AIS was introduced by NHS England in 2016 and holds health and social care providers accountable for ensuring that they identify, record, flag, share and meet the information and communication needs of those who use their services.
It states that patients should 'receive information and correspondence in formats they can read and understand, for example in audio, braille, easy read or large print.' However, in a survey in 2021, which was sent to people with accessible information and communication needs, including Macular Society members, 73 per cent reported that their needs were rarely or never met.
The survey, which was also shared with NHS and social care professionals, also revealed that one in three health and social care providers were unaware or unsure of the existence of the AIS.
One patient with sight loss responding to the survey, said: "I'm frequently handed information like forms or leaflets in formats I can't access."
The report highlights a lower quality of care for many patients who require accessible information. It calls for a series of recommendations to ensure accountability of NHS services, to make sure they deliver accessible and understandable information to patients who are deaf, blind or disabled. One of the recommendations includes ensuring staff are informed of the AIS, its importance and how to meet it.