Living with macular disease and its emotional impact the focus of February webinars
Posted: Thursday 03 February 2022 at 09:59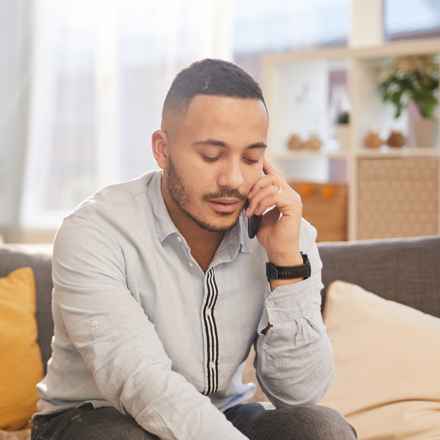 Our regular webinars return in February, focusing on people's experiences of living with macular disease and the wider emotional impact of sight loss.
AMD
Patients with wet and dry AMD will join the Macular Society's chief executive, Cathy Yelf, to talk in more detail about what it is like to live with macular disease.
The first of our monthly webinars takes place on Tuesday 15 February at 7pm and will hear from patients living with the condition, who will talk in more detail about how they've coped with their diagnosis, as well as share hints and tips for daily living.
Register for the February AMD webinar.
Working Age and Young People
The Working Age and Young People's (WAYP) webinar takes place on the last Thursday of every month and in February we will hear from someone who has recently contacted the Macular Society's Counselling service, how it has made a difference to their life and the things that have helped them cope with the emotional impact of sight loss.
Our counselling service, which has been running for more than 20 years, aims to reduce feelings of anxiety and isolation which all too often follow a diagnosis of a sight condition.
Rebecca Hoskins, who has central serous retinopathy and wet AMD, recently turned to the counselling service for support.
She said: "As someone who doesn't like to talk about their feelings, it was actually the best thing I could've done. My close friends and family will say how different I am now talking about my sight loss, and they've noticed a positive difference following the counselling.
"I was under the misapprehension that it would be similar to coaching and I'd feel pushed, but it's not like that at all. It's so supportive and there's a helpful ally there which allows you to turn to acceptance before moving on.
"I was given the ability to form some acceptance and move on with my life."
The webinar takes place on Thursday 24 February at 6.30pm.