Study seeks to discover how some gene changes influence macular dystrophies
Posted: Thursday 13 January 2022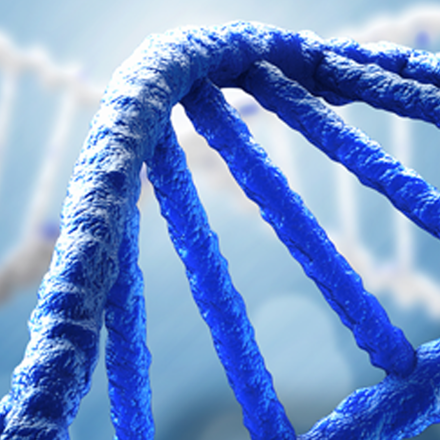 A new study funded by the Macular Society could lead to improved diagnoses and treatments for macular dystrophies.
Researcher Dr Jamie Ellingford of the University of Manchester will discuss the latest study at an upcoming Sight Loss and Your Genome webinar, part of a series in collaboration with the Macular Society, on Thursday 27 January (5.30-6.30pm).
Dr Ellingford's three-year project will use a unique repository of human donor eye tissues to explore how gene changes impact gene expression (the process by which specific genes are activated to produce a required protein) in the back of the eye. This process is essential for us to be able to see fine detail.
By understanding more about this process, this project aims to find out how specific combinations of gene changes lead to macular dystrophies and why other combinations do not.
It is also hoped this research could ultimately lead to better diagnosis for people with dystrophies, who often do not receive a genetic diagnosis, as well help identify potential new treatments.
The upcoming webinar, part of a series by Genomics England in partnership with the Macular Society, Retina UK and the Royal National Institute of Blind People, will be hosted by Vivienne Parry, who will also be talking to Professor Mariya Moosajee about other genomic research on arresting or reversing sight loss.

Join us on Thursday 27 January from 5.30pm to hear more from Dr Ellingford on his exciting new research funded by the Macular Society, among other researchers in the bid to better understand our sight.

Register for the Genomics England webinar

Please note, this session will replace this month's Working Age and Young People webinar, which will return in its usual format on Thursday 24 February at 6.30pm. Suzanne Roberts of the Macular Society's counselling service will be the guest speaker to discuss mental health and wellbeing.