Double donations for Amazon Prime Day
Posted: Thursday 07 July 2022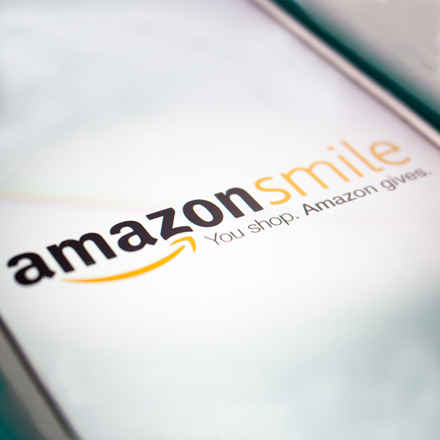 The Macular Society will benefit from double donations on eligible purchases made by Amazon Prime members later this month, helping us to raise vital funds for macular research.
Customers who already buy online via smile.amazon.co.uk and select 'Macular Society' as their charity of choice see a contribution of their purchase donated to us at no extra cost.
However, on July 12 and 13 2022 as part of the 48-hour Prime Day event, Amazon will be doubling its contribution on all eligible purchases made.
Amazon Prime shoppers must begin their online orders by heading to smile.amazon.co.uk or have the Smile feature set to 'ON' via the Amazon app in order for Amazon to make its double donations. There is no extra cost to the purchaser.
Community & Events Fundraising Manager Susie McCallum said: "It's fantastic to know that these donations, made possible thanks to the generosity of our supporters, will be doubled by Amazon across the ever-popular Prime Day.
"Donations, however they come, make such a huge difference to so many people's lives with macular disease and this is another step in our fight to help those with a condition and help to find a cure."
Simply shop with AmazonSmile ON in the Amazon Shopping app or at smile.amazon.co.uk/ and AmazonSmile donates to Macular Society.
Looking for fundraising ideas or want to make a donation to the Macular Society. Find out about the many ways you can support us today.