New treatment option approved for patients with diabetic macular oedema
Posted: Thursday 28 July 2022 at 00:00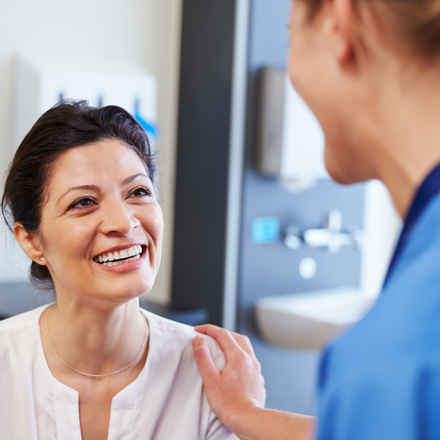 A new treatment option has been approved for use on the NHS for patients diagnosed with diabetic macular oedema (DMO) and could help reduce the frequency of hospital visits.
The Novartis drug Beovu® (brolucizumab), which was approved for use in patients with wet age-related macular degeneration in December 2020, will be available to treat patients living with diabetes-related sight loss following a recommendation from The National Institute for Health and Care Excellence (NICE).

NICE recommended the drug based on evidence from the Phase III KESTREL and KITE trials investigating Beovu® versus currently approved treatment, Eylea (aflibercept).
During the trials over half of patients treated with the new drug were able to continue to go as much as 12 weeks between injections in the first year.
Professor Winfried Amoaku, associate professor and reader in Ophthalmology and visual sciences at the University of Nottingham and consultant ophthalmologist at the Queens Medical Centre, said: "Diabetic macular oedema affects central vision, making it difficult for the individual to do simple things like read, watch TV or recognise the faces of people around them. Even with regular screening, thousands of people with diabetes will unfortunately go on to develop sight loss or visual impairment,"
He added: "The evidence for brolucizumab is encouraging, and adds another treatment option that will help manage this condition, with less frequent injections, that will be of great help to the NHS services."

Cathy Yelf, chief executive of the Macular Society, said: "Current treatments mean patients have to make frequent trips to hospital which can take its toll on them and their friends and family, who they often rely on to take them to appointments. It is great that patients will have another treatment option available to them which can help retain their sight and potentially reduce the burden of the number of visits to hospital."
Beovu® will be available for on the NHS in England for patients with DMO within 30 days.