Conference returns to bring you close to the experts
Posted: Friday 10 June 2022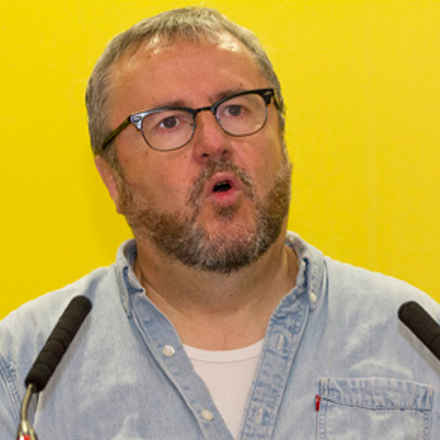 Stem cell research, using artificial intelligence to diagnose age-related macular degeneration and new treatments on the horizon, will be just a few of the topics covered at this year's free annual conference.
Renowned experts from the world of macular research will join us to speak at the virtual event, which takes place on Saturday 10 September.
Speakers will host a range of sessions on the day and will also be on hand to answer your questions, with a live Q&A after each of the sessions.
Researchers joining the Hope for the Future conference, will include Professor Pete Coffey (pictured above) from the University College London who will be revealing the latest news in stem cell research.
The event will also welcome Professor Pearse Keane from UCL and Moorfields Eye Hospital who is leading an exciting research project, which is using artificial intelligence to analyse eye scans and improve our understanding of how macular disease progresses and how we can stop it from stealing our sight.
Similar to last year, the event will include tailored sessions for people with AMD, as well as those with inherited retinal diseases who are still of working age.
There will also be a separate My Macular and Me programme for those newly diagnosed, as well as their friends and family.
The 2022 conference, supported by Vision Express, will take place between 9.15am-4pm and registration is now open.