Employment and sight loss - tips and advice for jobseekers
Posted: Wednesday 09 March 2022 at 12:32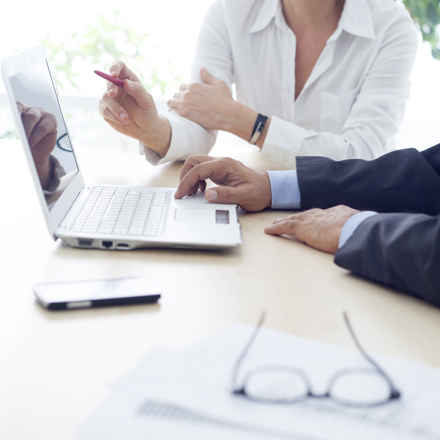 While it can take someone who is visually impaired twice as long to find work, employment advisors have shared their tips for jobseekers with sight loss.
At a one-off webinar, the Macular Society was joined by representatives from Support 4 Sight and North Wales Society for the Blind to raise awareness of the challenges faced by those seeking work either as an employee or self-employed, as well as offering tips and advice for securing a job.
Here are just some of the tips they shared:
Volunteering – if you are not sure about working full-time or part-time, a volunteering role can dip your toes into a work environment before deciding if you are ready for the workplace.
Apply for courses – Learn extra skills to help support you in your desired job role. They can be free and offer the chance gain more knowledge.
Set achievable short-term goals to stay motivated.
Don't be put off about applying – not being fully-sighted does not mean you can't do a specific job.
Be prepared to develop your skills if your sight loss worsens. Be adaptable and find where you can still use your skillset down the line.
Be open minded about job roles and consider what interests/motivates you to leave the house.
What are the financial implications? Would you be better off financially through a specific job? Ensure the salary will cover travel costs and whether you may lose your benefits.
Zsuzsi Szabo who works at Essex-based Support 4 Sight, who took part in the event, has 16 years' experience of supporting people who are either blind or partially sighted. Her message was around belief and overcoming your sight loss to be the best candidate for a role.
She said: "Just because you have a disability, it definitely isn't going to define your skillset, your ability, your knowledge and all the potential things you could do.
"Visual impairment is a major part of your life and it's something you need to understand and know how to deal with it. As you live with sight loss you are an expert in how to live your life with it, but there's so much support out there.
"If you can advocate for yourself in front of an employer I am certain they will employ the right person, rather than someone who is fully sighted but not the right person [for the job]."
For more tips on seeking employment, watch the webinar in full.