New support group offers a chance to share experience and information
Posted: Thursday 03 March 2022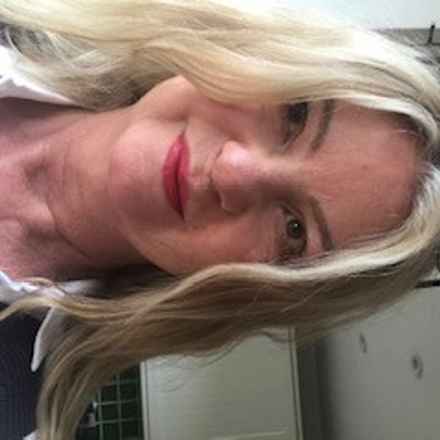 A new support group for people living with Sorsby Fundus Dystrophy will launch later this month and has been welcomed by patients living with the condition.

Sue who was diagnosed with the rare, inherited form of macular disease at the age of 42 but lost vision in her right eye by 44, said the group will be a good chance to share experience and information with others .

The mother of two, who also has a sister living with the condition, has previously watched her mum give up her career as a nurse due to Sorsby.
"It's a rare disease and we all seem to experience it differently," she said.
"My sister and I both worry about our children who have a 50% chance of inheriting the gene and we both monitor new treatments closely. I welcome this new group which will be a good chance to share experience and information, as research leads to potential new treatment options for us.
"I suppose I always knew that I might have sight problems one day," Sue continued. "My mother lost central vision in both eyes by her early forties and was devastated by it. She coped with severe vision loss magnificently and without a shred of self-pity."
Sorsby fundus dystrophy is inherited in an autosomal dominant fashion. This means that someone who inherits the faulty gene from either of their parents will develop the condition. There is a 50 per cent chance of an affected parent passing the condition on to each of their children.
It causes similar symptoms to age-related macular degeneration (AMD) and can often be treated with anti-VEGF injections. However, if you are affected it is important to get timely treatment to avoid irreversible sight loss.
Unfortunately for Sue her diagnosis came before the introduction of injections on the NHS, but when her second eye became affected she was able to receive some treatment and continued working as a lawyer for a number of years.

She said: "Thanks to the really outstanding treatment I have received at Moorfields, I have been able to hang on to some sight in my left eye although there is a lot of scarring and atrophy. I am very grateful for the sight I still have and I really enjoy life. Technology is a great enabler - my iPad makes everything accessible and audio books mean I am never without a book to read."
She added: "I have also learned over the years to explain the issue if necessary and to ask for help with things like reading signs and announcements at airports or railway stations. There have been a few tight corners (trying to navigate Venice in the dark) but nothing to stop me leading the life I want."
The Sorsby Fundus Dystrophy support group will take place monthly on Zoom, with the first meeting being held on Monday 21 March at 7pm.

It is the latest in a series of virtual groups set up by the Macular Society, which aim to provide vital support to those living with rare macular conditions.

Anyone who is living with Sorsby or supporting someone with the condition is invited to join.