Researchers reveal more about potential new drug for AMD
Posted: Monday 28 March 2022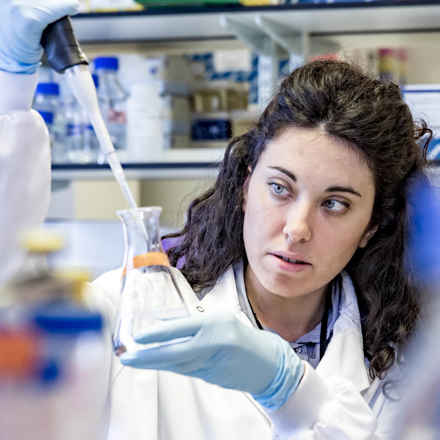 Researchers working on a new treatment that could stop dry age-related macular degeneration (AMD) developing into wet will reveal more detail about the drug in April.
Dr James Whiteford will be joining the My Macular and Me monthly webinar to explain more about the potential new treatment, which, if successful could offer a potential new treatment for patients who do not respond to current wet AMD injections.
Over the last three years Dr Whiteford and his team at Queen Mary University London have been testing the safety of the drug which has been found to stop blood vessel growth at the back of the eye, as part of a Macular Society-funded project.
Wet AMD is characterised by the formation of abnormal new blood vessels deep inside the eye. When these leak fluid and blood into the eye, cells are damaged and loss of vision occurs. Current treatments involve anti-VEGF drugs, injected regularly into the eye. Although these treatments are successful in delaying the progression of wet AMD, not all patients respond to them. Dr Whiteford's team aims to develop an alternative therapy, which works by stopping the new blood vessels forming.
The team has proven in pre-clinical tests that a particular protein can inhibit the process by which new blood vessels form, and are now working towards human clinical trials.
You can hear the latest from Dr Whiteford about the potential new drug at our first My Macular and Me webinar of the month on Tuesday 19 April at 7pm.