New research investigates immune system's role in AMD
Posted: Monday 31 October 2022 at 00:00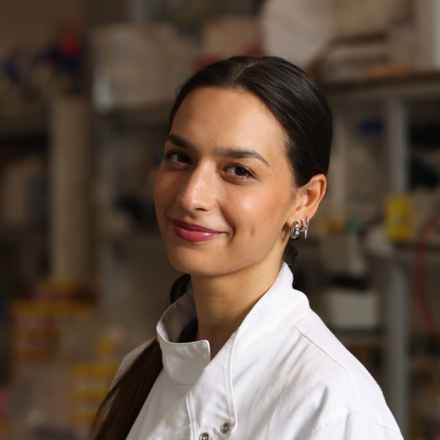 New research is looking into a specific part of the immune system, called the 'complement system', which, when damaged, can lead to age-related macular degeneration (AMD).
The aim of the project is to find a treatment for the disease, which can stop it in its tracks. 
Professor David Kavanagh MD PhD is leading a three-year research project and PhD studentship at Newcastle University, funded by the Macular Society.
The project will analyse different mutations in the gene 'CFI', which is highly involved in age-related macular degeneration (AMD). Some mutations have been strongly linked to an increased risk of  developing AMD. By better understanding how mutations in the CFI gene cause damage, patients could be screened for those mutations. This could lead to clinical trials or treatments tailored to the patient.
David says: "Ultimately, what we want to do is intervene before there's any vision loss. We want a treatment that stops this disease dead in its tracks before people lose their sight."
David is a kidney doctor, but got involved in research into eye disease after discovering the genetics of complement in the eye and the kidney are very similar.
He said: "In kidney disease, we showed we could cure a type of disease that was fatal in 25% of patients and saw others stuck in dialysis for many years, as they couldn't be transplanted. That revolutionised these patients' lives. We want to do the same in eye disease."
David, who has a medical career spanning almost three decades, will be working with PhD student Anneliza Andreadi. He highlighted the importance of students like Anneliza.
"Research is all about young scientists," he said. "They're the most valuable. We need the next generation with their new ideas. We need people, like Anneliza, coming through with the enthusiasm and the drive to keep moving things forward. You can do so much with good scientists."
Anneliza completed an MA in forestry in Greece, and then an MSc in natural product drug discovery in the UK, before joining David's team.
She said: "I wanted to do a PhD to contribute to the science. There's so much to discover about macular disease. I am so grateful for this opportunity, and I really appreciate the funding from Macular Society supporters."
By funding more young scientists like Anneliza, you're bringing a cure for macular disease much closer.