How could artificial intelligence transform eye care?
Posted: Wednesday 11 January 2023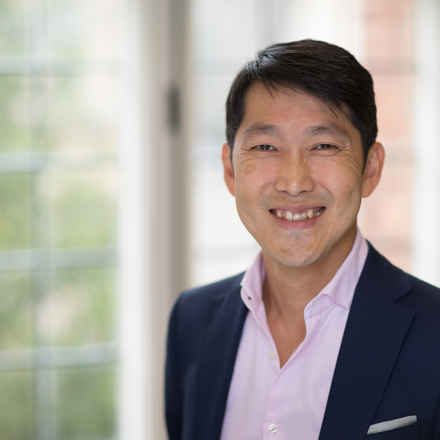 Chief executive of Action Against Age-related Macular Degeneration Dr Wen Hwa Lee, will be joining our first webinar of the year to discuss the advances being made in Artificial Intelligence (AI) and its potential in ophthalmology and research.
According to Lee, AI has the potential to diagnose eye conditions earlier and earlier and could help free up the precious time of optometrists and ophthalmologists, to deliver better care.
Lee, who will join the online event at 7pm on Tuesday 17 January, said: "Despite the fancy term, AI is basically maths and statistics, applied in a clever way to determine information, connections and correlations from a vast amount of data.
"This data is then used to train algorithms, which simply means a process or set of rules to conduct a function.
"Just as search engines have democratised instant access to knowledge, AI-derived algorithms trained on large sets of ophthalmic images (such as OCT scans) can mathematically narrow down on subtle nuances, patterns and features – and use those to identify certain diseases."
Lee is excited about the future of AI and its potential to diagnose eye conditions such as macular disease earlier and help to prevent any unnecessary sight loss.
However, Lee said many of the existing eye scans being used come from people already visiting hospital, who have existing eye conditions.
At the first Macular Society webinar of the year Lee will be discussing the future of AI and plans from research charity Action Against Age-related Macular Degeneration (AAAMD) to encourage the public to donate their eye scans for research.
He said: "What we really need is data from people who do not have an existing condition, to really harness the power of AI and understand what early changes are happening behind the eye.
"We will also be encouraging the public to donate their data for research, whilst ensuring that the data will be stored safely and securely – and that requests to access the resulting data for research will be meticulously scrutinised by an independent panel.
"I'm looking forward to talking to the Macular Society community about this exciting project and how they can get involved and support us in our mission."
Register for the event to find out more.