Respond to plans to axe majority of railway ticket offices
Posted: Friday 07 July 2023 at 00:00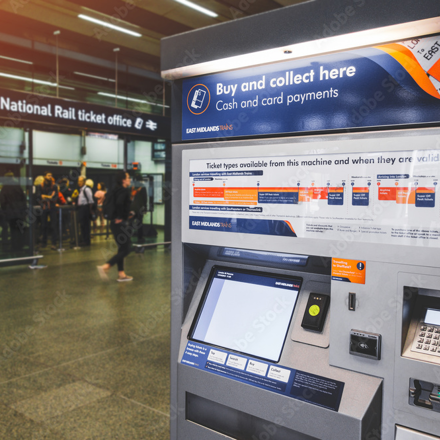 A three-week consultation is underway to respond to plans to close railway ticket offices.
Closing 974 ticket offices at railway stations across the country poses more significant barriers for people with sight loss.
The plans have been announced by the Rail Delivery Group (RDG) which says there has been a fall in the number of railway passengers.
Under its proposals, the RDG says person-operated ticket facilities will only be available at the busiest stations.
Macular Society chief executive, Cathy Yelf said: "The proposed changes to close the majority of railway ticket offices poses a real disadvantage to people with a sight loss condition, who may not be able to rely on buying their train tickets without assistance, online or via an app. We strongly encourage people to have their say on the plans and fight for a service they rely on."
The consultation was due to run until Wednesday 26 July but has since been extended to Friday 1 September 2023.
People are asked to send their thoughts via email to their local railway operator, or digitally via the Transport Focus form.
To send a letter airing your views, use the freepost address: RTEH-XAGE-BYKZ, Transport Focus, PO Box 5594, Southend on Sea, SS1 9PZ
Alternatively, contact London TravelWatch which is the statutory rail passenger watchdog that will review all consultation responses, before making a recommendation for any next steps.
The Thomas Pocklington Trust has also set up an online template letter which can be automatically sent to your local MP to address concerns.