Entertaining evening Winter Warmers calls return
Posted: Friday 27 October 2023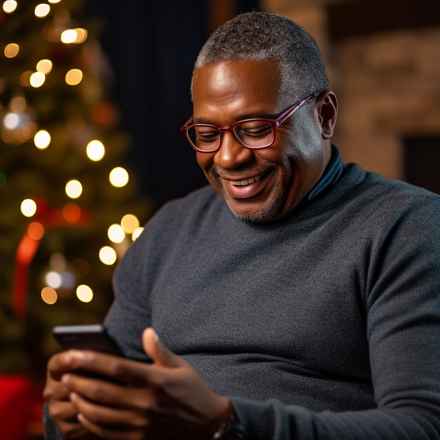 A programme of entertaining, weekly calls returns this winter to bring comfort and friendship straight to your home during the longer, colder nights.
The Macular Society's Winter Warmers is set for its fourth year in a row, with a number of talks and group performances lined up in the lead up to Christmas and continuing into the start of the new year.
This year's speakers range from record-breaking English Channel swimmer Sian Williams, to bomb disposal officer and author Lucy Lewis. There will also be a talk on British wild plants and The Dunoon Players will return with their take on a Charles Dickens festive classic 'A Christmassy Carol'.
The first of the hour-long weekly calls starts at 6pm on Wednesday, 1 November. They will take place every Wednesday, apart from 27 December, through to 28 February between 6-7pm.
Anyone is welcome to join the calls each week. If you'd like to join email winterwarmers@macularsociety.org or call the groups admin team on 01264 560 259 to register your interest in advance. The team will then confirm your space and provide details on how to join.