Rita is inspired by her befriender's positive outlook: "He doesn't let his sight loss stop him."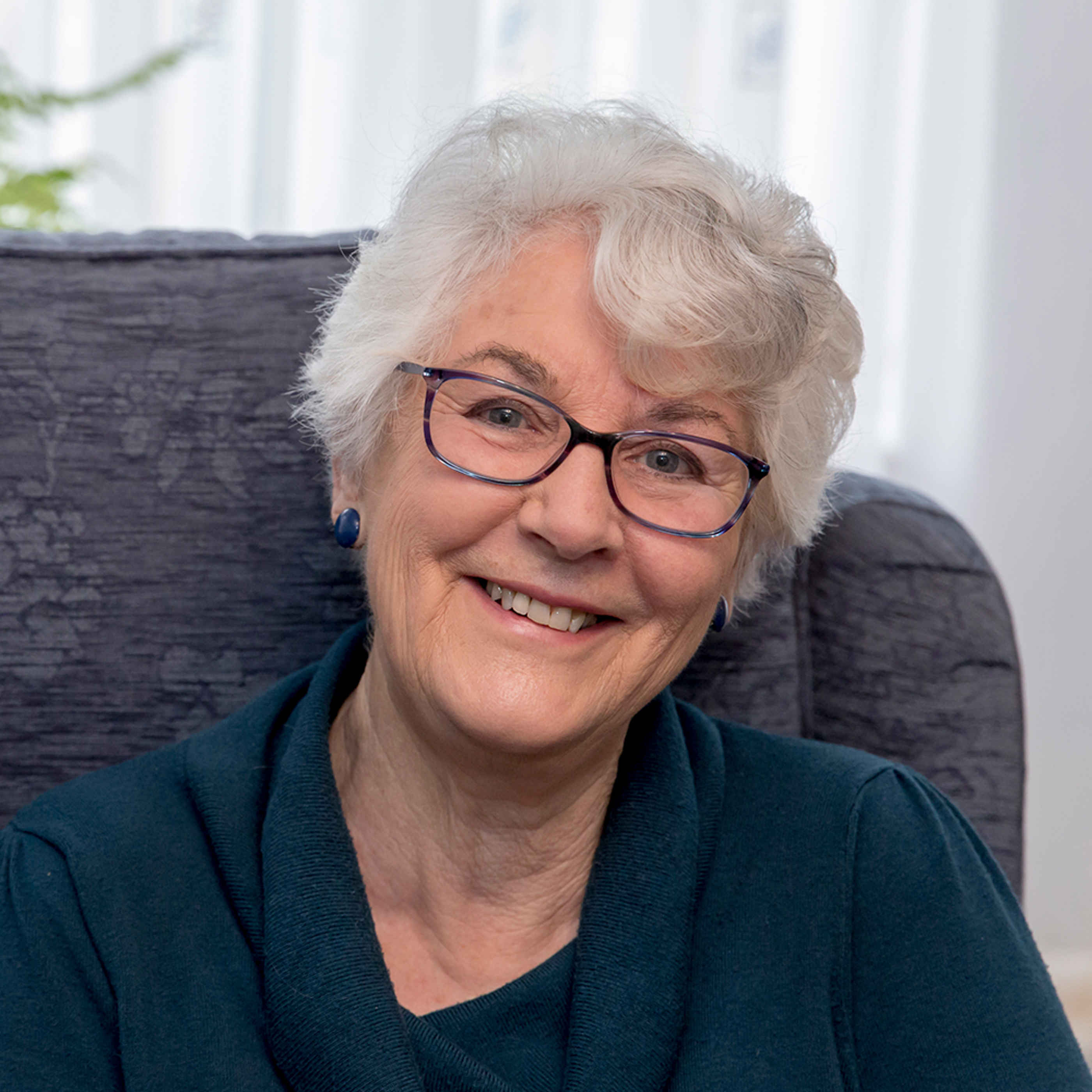 Two months after her diagnosis of age-related macular degeneration (AMD) Rita March found out about the Macular Society through a friend.
After joining, she learnt about the befriending service and was keen to sign up to receive regular phone calls from someone who had experience of macular disease.
Although she has plenty of close friends and family she felt she needed someone else to speak to, who understood her problems first hand.
She said: "I felt the need to use the service because in the beginning I thought there was either going to be a very bad deterioration with my sight, or there would be a cure. But now I realise it is an ongoing way of life."
She added: "I have good friends and family, including my sons that I can talk to. But you can't keep talking to the same people about the same thing; otherwise they will start crossing over to the other side of the road when they see you coming."
Rita, aged 79, talks to her telephone befriender every fortnight. They have similar interests and Rita said his positive outlook inspires her.
"He is very positive and if he can come through it smiling that is every reason why I should be able to," she said. "He just gets on with things and doesn't let his sight loss stop him. Knowing about his own difficulties and the way he deals with them is really so helpful for me and his positive outlook boosts my confidence."
Rita has been using the befriending service for three years and has recommended the service to others who have been diagnosed with macular disease.
She said: "The Macular Society handles the befriending service so well," she said. "It is so smooth and easy, if either of us needs to postpone the call the office handles it with the upmost efficiency. It is an extremely well managed service.
"What I find most beneficial about it is the friendship and reliability, the positivity and the encouragement. I really do want to encourage people to use this scheme. It is like a safety valve."