Air pollution and AMD - should you be worried?
Posted: Thursday 01 April 2021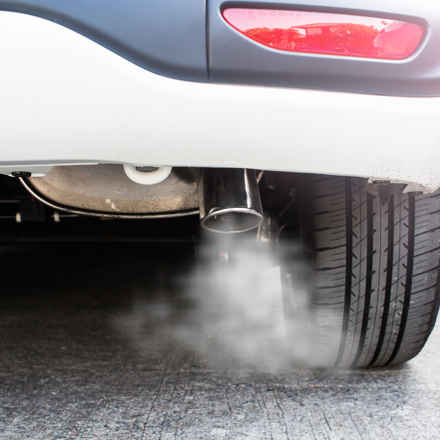 There have been several studies looking at the possible links between exposure to pollution and the increased risk of developing age-related macular degeneration (AMD).

But, what is the science behind the claims? And, is it a cause for concern?
At this month's Virtual Clinic, we will be looking deeper into the research on higher levels of exposure to pollution and your chances of developing AMD.
The most recent study, published earlier this year in the British Journal of Ophthalmology, found that people living in more polluted areas were at least eight per cent more likely to report having AMD.
The research drew on data from 115,954 participants of the long term, community-based UK Biobank study, which involves more than half a million people.
However, this was not the first study of this kind and has added to the growing evidence of the damaging effects of outdoor air pollution on our eye and .
At April's Virtual Clinic, we'll be joined by Tunde Peto, who is a professor of clinical ophthalmology at Queen's University, Belfast. Tunde was involved in the most recent study and will talk more about the findings and what they mean for our eyes and general health.
The Virtual Clinic will be held on Tuesday 20 April at 7pm.
Last month's Virtual Clinic 'How can eye clinics improve eye care services?' and all other previous events are available to watch on our Virtual Clinics page.