Family walks 1,300 miles in memory of much-loved dad, grandad and uncle
Posted: Tuesday 03 August 2021 at 10:27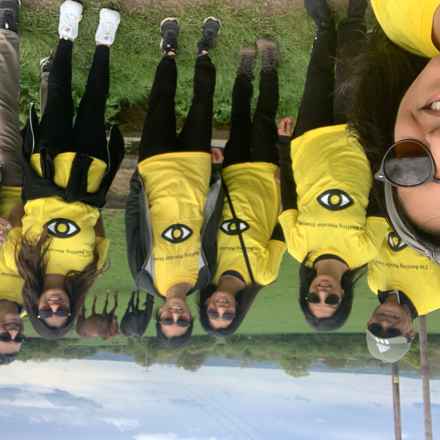 "I felt like I actually could achieve something, but also raise some money for a really good cause, and be thinking about my dad."
Nimisha lost her dad in March last year and 12 months after he passed away she wanted to do something to honour his memory.
Her and her family have since paid tribute to their much-loved dad, grandad and uncle, Dhirajlal Devi Thakrar, by clocking up 2.8million steps (the equivalent of 1,300 miles) and raising more than £4,300 for the Macular Society.
"My dad was a kind and generous man, who loved to laugh and was always full of energy," she said. "But in his last years, life became more challenging for him because of his age-related macular degeneration. As his eyesight worsened, his confidence took a massive drop and all the things he enjoyed, like watching cricket, reading and eventually driving became non-existent.
"After dad's passing we wanted to do something together as a family that was important to us."
Nimisha was joined by her daughters, husband, sister, brother-in-law, and niece and nephew in the challenge and they set themselves an initial target of walking 1.5million steps during May and raising £500 between them.
She added: "There were eight of us trying to raise as much money as possible. It was really nice to work together as a family on something that meant so much to us all."
What they hadn't anticipated though was the support they received, which far exceeded their expectations
Nimisha said: "The community spirit, the togetherness that I experienced was just amazing and totally unexpected. So many of my neighbours and friends offered to walk with me, even in bad weather.
"We didn't expect to raise anywhere near as much as we ended up actually collecting. The response that we got from people was just incredible, everyone was so giving. It was just unbelievable how they responded to what we were doing."
If you've been inspired by the Radia and Dattani families' story, find out more about our Step Around the World from home challenge and how to take part.