Help researchers build new assistive technology
Posted: Thursday 18 February 2021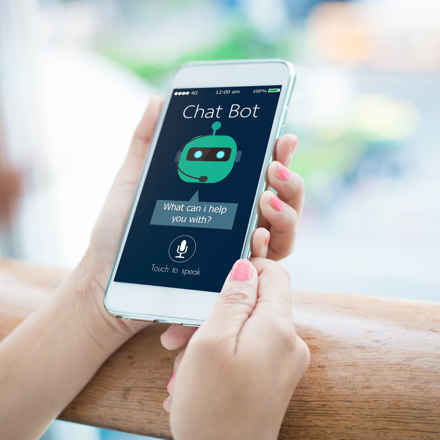 Researchers are calling for your help to understand your preferred ways of accessing information online.
Researchers at the University of Manchester are creating a new chat-bot, which can offer timely and relevant information and advice to people with sight loss.
In order to build the new assistive technology, those working on the tool are looking for more information, via their new survey, about the needs of people living with visual impairments and how they access information online.
If you are interested in helping with the research, you can complete the survey here.
The motivation to create the chat-bot has come from the number of people with visual impairments who often leave eye clinics without knowing where to turn for any support.
The aim of the technology is to help signpost patients to useful resources and answer any questions they may have about what is available and how they can access it.
The project is being funded by the Macular Society. You can find out more about this project and the other projects we are funding to Help Beat Macular Disease.