Waiting times reduced for AMD patients facing six-month treatment delays
Posted: Thursday 01 July 2021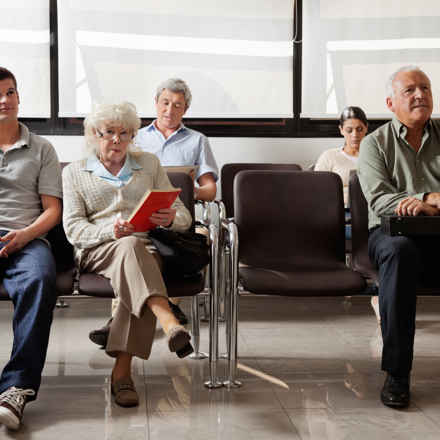 Measures have been put in place in a hospital in Northern Ireland to reduce waiting times after patients with age-related macular degeneration (AMD) were waiting up to six months for treatment.
Patients with AMD contacted the Macular Society's Advice and Information Service after experiencing delays of up to six months at the Mater Infirmorum Hospital in Belfast.

The Advice and Information Service worked closely with the hospital, which has now put measures in place to substantially reduce waiting times, and continues to keep the Society up to date with their progress.
Kevin Franklin, the Macular Society's Advice and Information Service manager, said: "We know that the coronavirus pandemic and restrictions have put pressure on clinics, but for many eye conditions, quick treatment is vital. The sooner it's given, the more sight can be saved. So we're working with clinics to find ways to get patients treated faster, whether that's more appointments or mobile clinics."
Issues in your area? Contact your regional manager or the Advice and Information Service on 0300 3030 111.