Webinar to explore progress of research into rare macular condition
Posted: Thursday 11 March 2021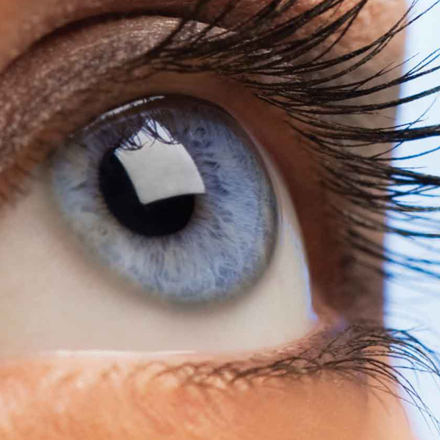 A potential treatment for a rare form of macular disease called Doyne honeycomb dystrophy will be the focus of this month's condition-specific Virtual Clinic.
Dr Jacqueline van der Spuy from UCL institute of Ophthalmology will join the Virtual Clinic to talk about potential treatments for the inherited condition, which usually develops in early-to-mid adulthood.
Dr Spuy will discuss the progress being made in research and, more specifically, her project to turn off the faulty gene causing Doyne honeycomb macular dystrophy, which is being funded by the Macular Society.
The disease is caused by a faulty gene, which holds the instructions to make a protein found in the eye. As the 'recipe' for making the protein is wrong, it doesn't work correctly. It damages and ultimately kills the cells in the macula. This means that patients with Doyne honeycomb dystrophy lose their central vision.
The research project is currently investigating if a technique called antisense oligonucleotide (ASO) therapy could be used to stop the faulty protein being produced.
If successful it may lead the way for more treatments for dominantly inherited macular dystrophies, such as Stargardt disease and some Bestrophinopathies.
Every month the Society hosts two Virtual Clinics, one largely for patients with age-related macular degeneration and the other looking closer at rarer types of macular disease.
The condition-specific Virtual Clinic with Dr Spuy will take place on Thursday 25 March at 6.30pm.