New drug for AMD and diabetic macular oedema approved by the FDA
Posted: Wednesday 02 February 2022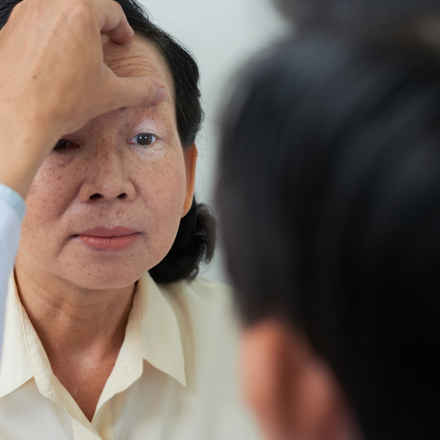 A new longer-lasting treatment for two types of macular disease has been approved by the US Food and Drug Administration (FDA).
Roche's drug Faricimab, which will be marketed as Vabysmo™, has been approved in America to treat both wet age-related macular degeneration (AMD) and diabetic macular oedema (DMO). It is the first dual action drug and tackles two pathways involved in blood vessel growth, VEFG and Ang-2.
The news comes after the company published phase III data showing the majority of patients on clinical trials were able to go 12 or 16 weeks between injections. The drug is now being considered by the National Institute for Health and Care Excellence (NICE) for use in the NHS, with review meetings taking place in April and May.
Levi Garraway, Roche's chief medical officer and head of global product development, said: "We hope to bring these potential treatments to people living with vision-threatening retinal conditions as soon as possible."
More developments in treatment for wet AMD
At the end of 2021 the FDA also approved a refillable implant that gradually releases ranibizumab (Lucentis®) into the eye. We previously reported that the Lucentis Port Delivery System (brand name Susvimo) could treat wet AMD as effectively as monthly injections, even when refilled only twice a year. US patients will be able to receive Susvimo in the coming months and it is in the process of being approved for us in the UK. Further trials are planned for diabetic retinopathy, diabetic macular oedema and to investigate whether patients with wet AMD could wait as long as nine months before refills.
For the latest developments in treatments and research for all types of macular disease, subscribe to our enewsletter.