New partnership to accelerate research into macular disease
Posted: Monday 07 November 2022 at 00:00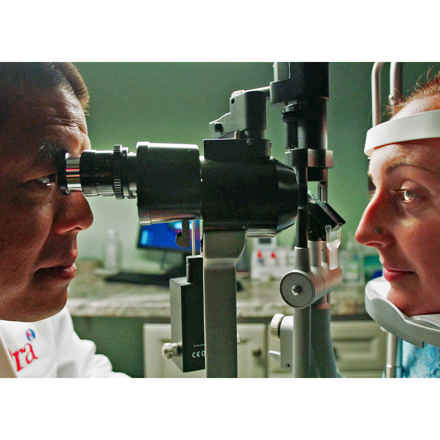 Clinical research organisation Ora Inc has partnered with the Macular Society, to accelerate the advancement of new treatments for macular disease and help more patients take part in clinical trials.
According to the global company just 3% of patients in the UK ever take part in a clinical trial, mostly due to lack of awareness and understanding of the research process.
Ora Inc will be working with the Macular Society to better understand what stops people with macular disease from getting involved in trials and increase awareness of clinical research opportunities available throughout the UK.
Sally Tucker, vice president at Ora Europe, said: "People with chronic conditions such as dry age-related macular degeneration don't have any current avenues for treatment, and without clinical research, they may be left without any ability to manage their conditions on a day-to-day basis.
"For these people, a lack of treatment can impact their ability to function in everyday life. We know there is a lack of awareness and education surrounding clinical research at patient level and together with the Macular Society, we aim to change this so that we can better understand the impact of these challenging diseases alongside how sponsors, researchers and ophthalmic professionals can provide innovative care options and pave a better path for clinical research in eye care across the UK."
Geraldine Hoad, the Macular Society's research manager, added: "Patients play a vital role in research. Without them, new treatments would not be developed and the progress we have seen to date would not be possible.
"By working with Ora we hope we can encourage more patients to take part in these trials and understand the wide-ranging benefits of being involved in research."
We will be highlighting more opportunities to get involved in research over the next few months. In the meantime, the Macular Society's research participant database is for anyone based in the UK with macular disease, as well as healthy friends, family or volunteers.
Sign up to the research database.