Drug shows potential to slow down dry AMD progression
Posted: Thursday 29 September 2022 at 00:00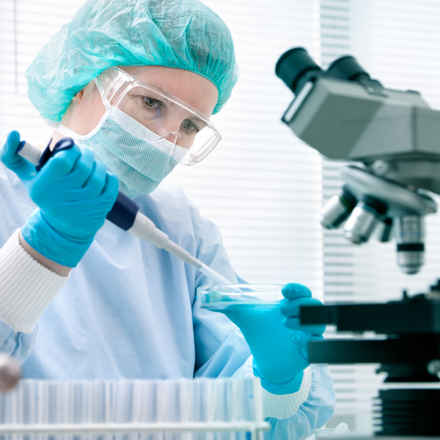 A new drug being trialled in patients with dry age-related macular degeneration (AMD) has been shown to reduce the rate of progression of the disease in its late stages.
Iveric Bio has welcomed the encouraging results from its Phase three GATHER2 study of a drug called Zimura (avacincaptad pegol). The trial lasted one year and followed results from its GATHER1 phase two project.
The drug acts as a blocker of a particular protein (C5), which is thought to play a key role in the advancement of the condition.
Scientists have reported that Zimura decreases the activity which leads to degeneration of retinal cells and can slow the progression of late stage dry AMD, often referred to as geographic atrophy (GA).
Zimura is not yet approved in any country. Iveric Bio plans to submit a New Drug Application (NDA) to the US Food and Drug Association (FDA) by the end of March 2023.
Glenn Sblendorio, chief executive officer of Iveric Bio, said: "We are thrilled to see for the first time an investigational therapy with a statistically significant reduction in the rate of GA progression at the 12-month primary endpoint across two Phase three clinical trials.
"I want to thank the many patients, physicians and their staffs for their participation in the Zimura clinical program along with the employees of Iveric Bio for their dedication to achieve this important milestone."
Pravin Dugel, president of Iveric Bio, added: "Our highest priority now is to make Zimura available to physicians and their patients as soon as possible."
Macular Society research manager Geraldine Hoad welcomed the news, adding: "It's really encouraging to see research progressing for patients with dry AMD as we now have two potential treatments currently in clinical trials."
Zimura is the latest drug treatment to be trialled for patients with dry AMD. Apellis Pharmaceuticals is investigating another drug to treat the condition, called pegcetacoplan, which reported phase three trial results earlier this year.