Biosimilars - the cheaper drugs for macular degeneration
Posted: Wednesday 03 May 2023 at 00:00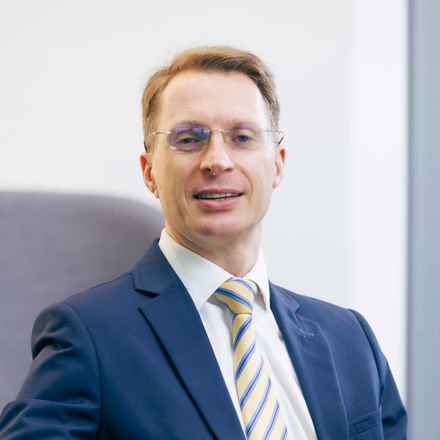 As patents for existing drugs to treat wet age-related macular degeneration (AMD) and diabetic macular oedema (DMO) expire, cheaper drugs - known as biosimilars - are becoming available to patients.
This month Richard Gale, professor of ophthalmology at the Hull York Medical School,  joined our My Macular and Me webinar to discuss their introduction and what it means for patients.
Biosimilars are cheaper than the original treatments for AMD and DMO and are similar but not identical to the original drugs. "One of the main benefits of biosimilars is their affordability," said Professor Gale. "The patents on Lucentis and Eylea, the original drugs used to treat AMD, are coming to an end after 15 years, and other companies are now allowed to develop their own biosimilar drugs. This is good news for patients because it means that the cost of treatment will come down, making it more accessible to more people."
However, professor Gale highlighted that some people may be concerned about the safety and effectiveness of these new drugs, offering his reassurances that they have all been authorised for use after undergoing extensive clinical trials.
"It's important for patients to know that biosimilars are not the same as generic medications or copies of the original drugs. Biosimilars are similar but not identical to the original drugs, because biological medications are much more complex than small-molecule drugs and are produced in living cells, which makes it impossible to make an exact copy."
"Patients can be confident that biosimilars are a safe and effective alternative to the original treatments for AMD."
Professor Gale explained that the argument for the use of biosimilars is almost purely financial. But, he admitted that the actual cost saving will be hard to calculate.
He said that while biosimilars may not be effective for everyone and some patients may be reluctant to make the switch, overall, their use could lead to substantial cost savings and potentially reinvestment in the NHS. He added: "It's a balance between trying to save money and not compromising the care that we give to our patients."
Two biosimilars to Lucentis are already available for use in the UK. The first to become available was Ongavia and the latest Byooviz was introduced in April.
To find out more about biosimilars and what their introduction could mean for patients, and ophthalmology services, watch Richard Gale's My Macular and Me webinar.
Alternatively, catch up on our previous webinars.